Rosewood Finish Single Wine Box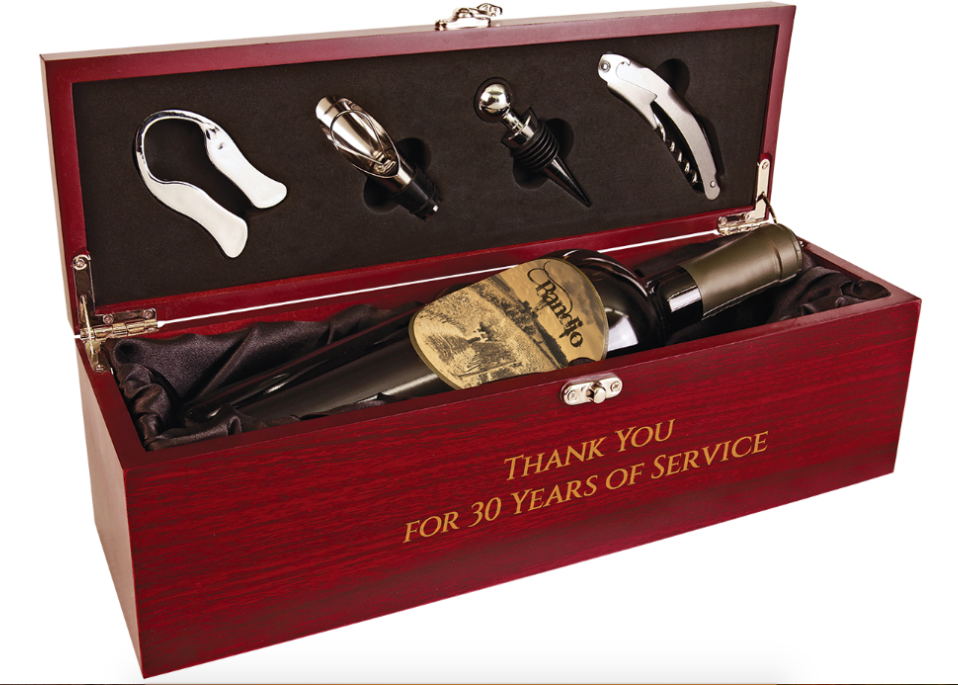 - The box has silver hardware and clasp that holds lid closed. - The inside of the box is padded and has black satin lining. - Included are foil cutter, decanting pourer, stopper and corkscrew. - Corkscrew includes a fold out knife, bottle opener and boot lever. - The foil cutter is silver plastic, the other tools are
---
Description
- The box has silver hardware and clasp that holds lid closed.
- The inside of the box is padded and has black satin lining.
- Included are foil cutter, decanting pourer, stopper and corkscrew.
- Corkscrew includes a fold out knife, bottle opener and boot lever.
- The foil cutter is silver plastic, the other tools are stainless steel.
- Box holds 1 standard size wine bottle.
- Wine not included.
- Personalize with engraved logo, name or text.
What Our Customers Are Saying